With Fall finally upon us, it's time to offer up some great comfort food fishing recipes. The flounder bite has been nothing short of spectacular recently across the south, so what better way to return to our fishing recipes than with a great flounder recipe. This week's edition features a Creamy Spinach Stuffed Flounder recipe. Try it out and let us know how it turned out!
You'll find plenty of recipes out there for some type of fish or meat stuffed with spinach. While they're usually delicious, they also take forever to prepare. This simple recipe for Creamy Spinach Stuffed Flounder takes an easier route by opting for a vegetable cream cheese and frozen spinach, which cuts down on ingredients as well as time. Since the fish is so elegant, some steamed vegetables and simply cooked grains are all you need to complete the meal.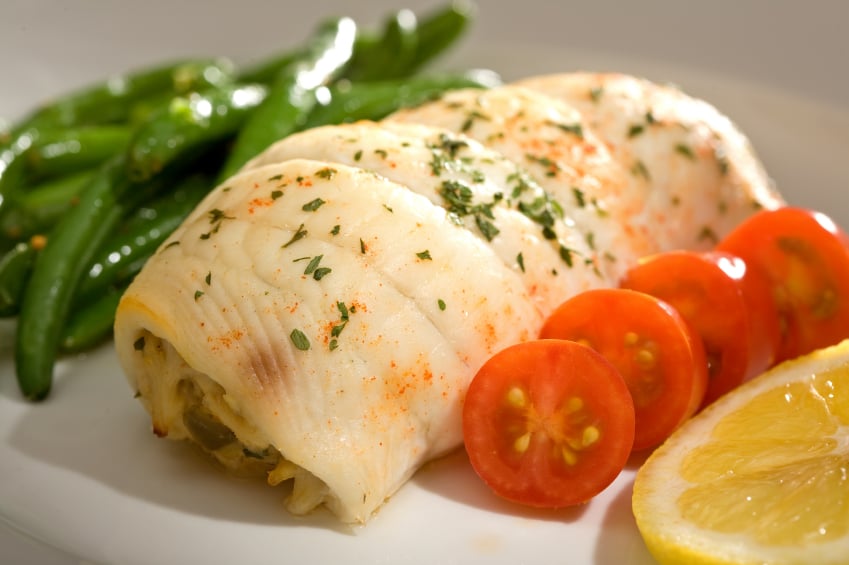 Creamy Spinach Stuffed Flounder
Ingredients:
1 (10-ounce) package chopped, frozen spinach, thawed, and squeezed dry
1 (8-ounce) package garden vegetable cream cheese, divided
4 (3-ounce) flounder fillets
2 tablespoons milk
½ teaspoon lemon juice
⅛ teaspoon salt
⅛ teaspoon pepper
Directions: Preheat oven to 375 degrees Fahrenheit. In a small bowl, combine spinach and ¾ cup cream cheese. Spoon onto each fillet, and roll up. Place fish, seam-side down, in a greased 8-inch square baking dish. Bake uncovered 25 to 30 minutes, or until fish flakes with a fork.
In a small microwave-safe bowl, combine milk, lemon juice, salt, pepper, and remaining cream cheese. Microwave on high 30 to 60 seconds, and stir until smooth. Spoon sauce over fish, and serve.
Recipe Courtesy of www.cheatsheet.com
We hope you've enjoyed this great recipe which is great for those cooler Fall days. Have a great recipe idea? Send over to us so we can share with everyone. Tight lines and great meals!
Related Posts